APA Style CENTRAL® incorporates all of the references and content from the Publication Manual of the American Psychological Association, currently in its sixth edition. When future editions of the Publication Manual are released, APA Style CENTRAL will also be updated with the new rules and features.
Within APA Style CENTRAL's Learning Center, each of the quick guides, or short training videos, is linked to one or more sections from the Publication Manual that cover the same topic.
You can find the link to the Publication Manual in the Learn More feature for each quick guide.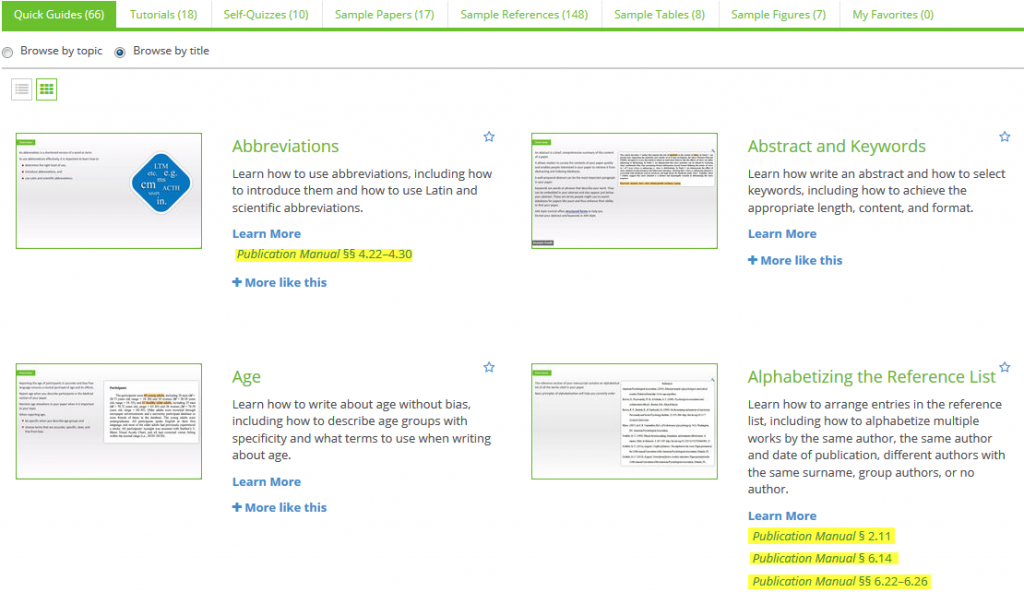 The Publication Manual section with related content opens in a new window or tab (depending on your browser settings):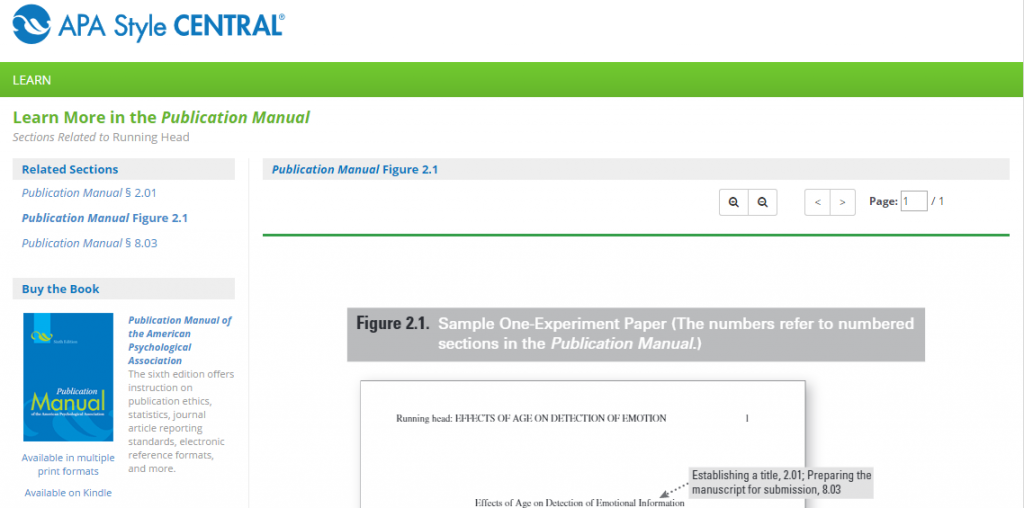 For more information, see our Handout about APA Style CENTRAL and the Publication Manual.