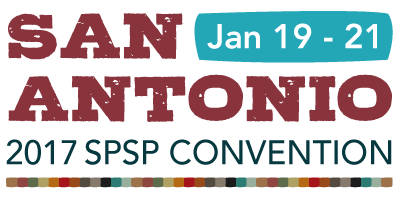 The Society for Personality and Social Psychology Convention will be held at the Henry B. Gonzalez Convention Center in San Antonio, TX, from Thursday, January 19 – Saturday, January 21, 2017. The American Psychological Association will be participating in the Exhibits Hall throughout the conference.
Stop by to learn more about APA Style CENTRAL®, an exciting new institutional electronic resource for APA Style® that launched this summer, and get the latest updates about APA Journals, Books, and Databases.
And be sure to look for our Theater Session, Teaching with APA Style CENTRAL on Saturday, January 21, 2017, 11:00 am to 12:15 pm.