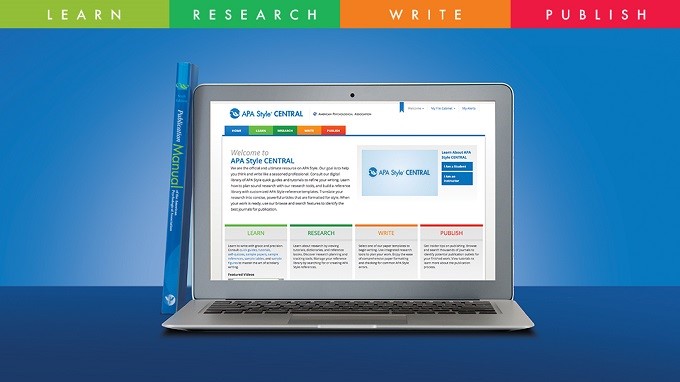 APA Style CENTRAL® is the newest member of the APA Style® family, launched in July 2016.
APA's training specialists have developed several webinars for librarians, instructors, and students that include content overview and a live demonstration of features.
Click on any session link to register (all times are EDT).
The Online Introduction introduces librarians to the platform.
Teaching with APA Style CENTRAL details how faculty, librarians, and other instructors can use APA Style CENTRAL in teaching APA Style.
Writing Papers in APA Style CENTRAL teaches end users how to create and save papers using APA Style CENTRAL.
For more information, and to see the full schedule, visit the APA Style CENTRAL webinars page.