The APA Databases & Electronic Resources Customer Relations team is growing! Emily Shotick, MSLIS, joined the team in March 2018 as an APA Style Training and Support Specialist.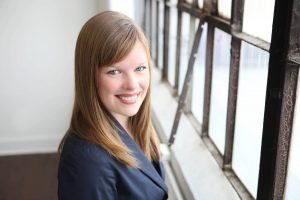 Prior to joining APA, she was the Regional Librarian at Chamberlain University in Indianapolis, where she provided APA Style instruction as well as other reference and information services. In addition, she worked as a librarian at The Chef's Academy in Morrisville, NC, which also included providing training in APA Style®.
Emily has an MS in Library and Information Science from Indiana University, and a BA in English from Miami University.
Emily's role at APA will focus mainly on training for APA Style CENTRAL®, and she will join the other training specialists in providing webinars, creating print and online training materials, and conducting in-person training sessions. Her experience working with students, faculty, staff, and librarians and APA Style will ensure training materials are as useful and relevant as possible.