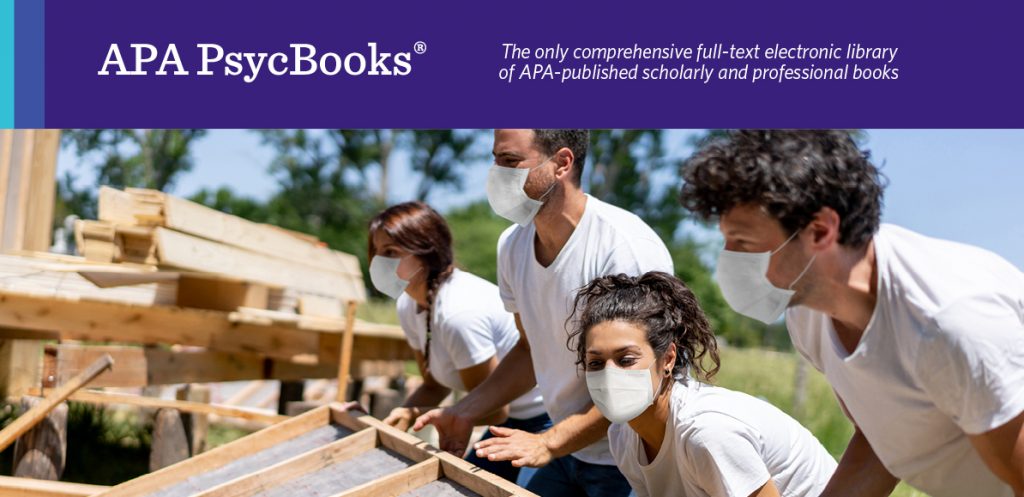 New titles on social psychology and clinical treatment are now available through your library as part of your institution's APA PsycBooks subscription.
The latest book in APA's Political Psychology in Latin America series presents a broad spectrum of theoretical and methodological perspectives illustrating how political psychology has addressed critical social issues in Latin America. Also available is a volume providing a succinct overview of the processes and mechanisms responsible for conditioning and learning. Other clinically-focused works describe treatments for patients with chronic respiratory diseases and alternative treatments for PTSD.
Recently Released Ebooks
Alternative Therapies for PTSD: The Science of Mind–Body Treatments
Author: Robert W. Motta
Associated Courses: Psychological Counseling and Psychotherapy; Clinical Psychology
As PTSD can be remarkably resistant to traditional psychological treatments, many people today are seeking alternatives to the standard treatments.
This book summarizes what is known — as well as what is still unknown, or unproven — regarding the use and clinical effectiveness of non-traditional treatments for PTSD. Topics covered include mindfulness meditation, yoga, acupuncture, animal-assisted therapies, and MDMA-ecstasy. The volume features clinical vignettes and insights derived from the author's experience as both a mental health provider and as a military veteran suffering from PTSD.
Essentials of Conditioning and Learning, Fourth Edition
Author: Michael Domjan
Associated Courses: Developmental Psychology; Clinical Psychology
This classic volume offers a concise introduction to learning and conditioning that describes the most influential research findings and theoretical perspectives. It summarizes basic learning and conditioning principles using both human and animal examples and also describes how the latest discoveries in the field are being applied to tackle major clinical health problems.
Thoroughly updated to reflect contemporary research, this edition contains a wealth of new material on various aspects of extinction, and contemporary research on consolidation, reconsolidation. Memory updating is also explored in an expanded discussion of memory mechanisms.
Political Psychology in Latin America
Editors: Claudia Zúñiga and Wilson López-López
Associated Courses: Social Psychology, Political Sociology
Part of the Psychology in Latin America Series
Topics include the specific structural conditions of inequality and intergroup conflict in the region. This title explores the most relevant contributions from the region to the global field of political psychology, including strategies of resistance and resilience. It also provides reflections on the potential transforming power of citizens to effect change.
Psychological Treatment of Patients with Chronic Respiratory Disease
Author: Susan M. Labott
Associated Courses: Physiological Psychology; Clinical Assessment
This concise primer shows clinical health psychologists how to assess and treat adults suffering from chronic respiratory disease. It provides basic medical information for practitioners, especially those performing in outpatient settings who may be unfamiliar with these conditions.
In this book readers learn to identify common symptoms of respiratory dysfunction, and the basic features of common pulmonary diseases including chronic obstructive pulmonary disease, asthma, fibrosis and pneumoconiosis, pulmonary arterial hypertension, sarcoidosis, cystic fibrosis, and sleep apnea. The volume describes common medical treatments, along with environmental and occupational exposures that can exacerbate symptoms, as well as the impacts of gender, racial, and environmental factors.
Help Keep Your Community Up to Date
Support your psychological community by announcing newly available resources and companion materials available through your library's APA PsycBooks subscription. Share this post to keep your users up-to-date.
Is Your Library in Need of More Digital Content?
As the demand for electronic resources has increased, APA PsycBooks may be the right solution for your library and users. Find out with a free 30-day trial.
Check out the APA Librarian Promotional Toolkit
APA has a new dedicated resource to help you promote your institution's access to APA databases. Discover tools such as social media ads and short training videos to communicate your library's APA subscriptions.