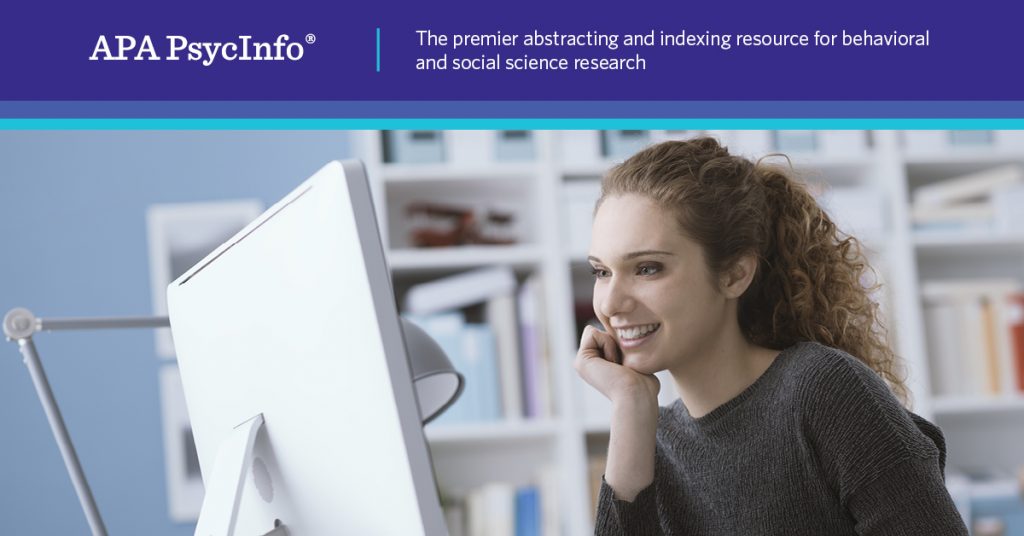 New Premium Service for Researchers
You continue to support researcher success by maintaining your institution's access to APA PsycInfo®. We've introduced an exclusive new service to help researchers discover the latest scientific literature, including content outside of APA PsycInfo such as preprints, dissertations, and conference information related to the topics of their choice. As users engage with the content, the service will adapt to their preferences, resulting in a bespoke experience tailored to their specific research interests. With this new service, we are pleased to continue to APA PsycInfo's legacy of delivering trusted and reliable results.
Resources to Support Your Institution's Psychology Program
Whether your institution is offering courses online, in-person, or a hybrid environment, we want to continue to support your institution's psychology program.  To aid the discovery of critical research, we have curated a collection of resources to support your subscription to APA PsycInfo. Please share these assets with your community to enhance your users' proficiency of searching this powerful database.
Continue reading