Welcome to "From the Deck of . . ." an irregular series in which we highlight search demos and other information from the slide decks we create for our live training sessions. You can view and download these materials from the PsycINFO SlideShare account.
At the recent American Library Association Midwinter conference, APA hosted a Lunch & Learn training session, which covered searchable vocabularies in PsycINFO®.
Keywords are searched using natural language, and are good for current research and new concepts.
Index Terms (also called Subject Headings) are found in the thesaurus tool, and help the focused researcher quickly find all records about a concept.
PsycINFO Classification Codes® describe broad areas of psychology, and are good to pair with a keyword or an index term search.
MeSH, or Medical Subject Headings, are assigned by National Library of Medicine, and are good for searching neuroscience and health topics, especially for researchers familiar with PubMed.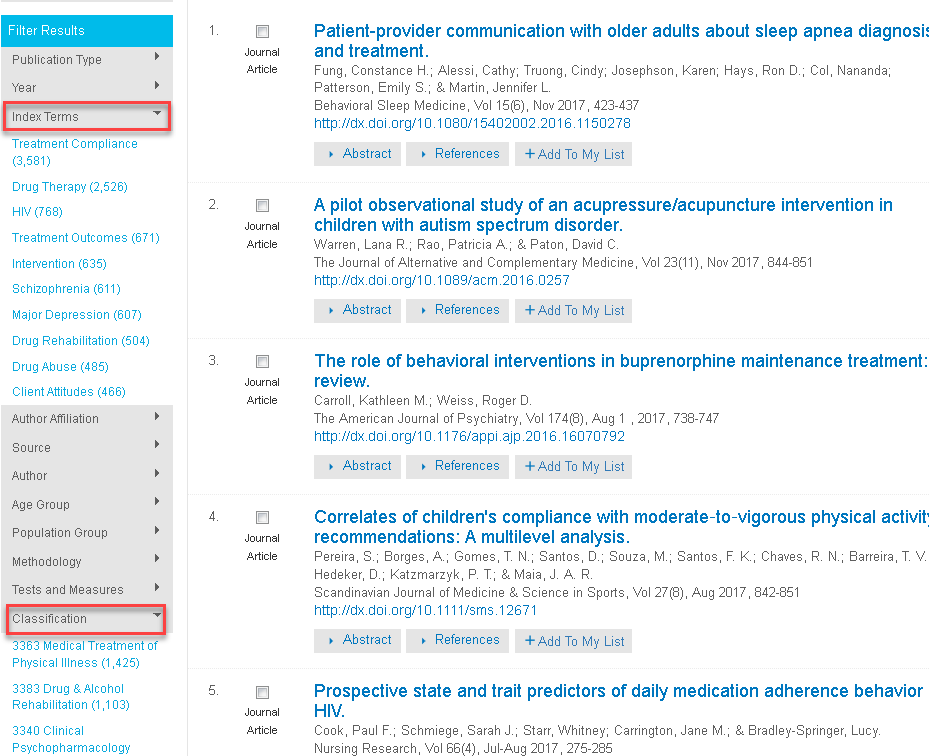 Continue reading →