By now, you may have heard about the newest member of the APA Style® family: APA Style CENTRAL®.
APA Style CENTRAL is an authoritative resource developed by our Style Experts. It is a suite of services and tools designed to ease the pain points encountered by students, instructors and librarians in teaching, learning, and writing in APA Style.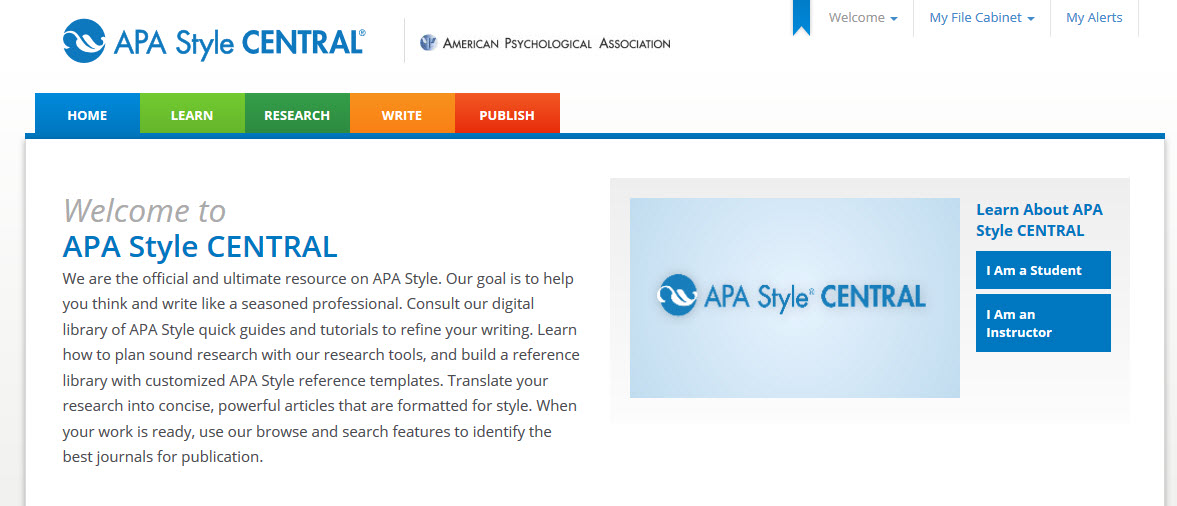 APA Style CENTRAL incorporates learning objects, such as video tutorials and sample references, which instructors and librarians can use to support student learning anytime, anywhere. It contains a variety of tools geared at helping students learn about, and manage, the process of conducting research. These include a collection of APA reference books on quantitative and qualitative research, and a feature that takes the user, step by step, through the process of developing and scoping a research question.
Students and other users can easily save and create properly formatted APA Style references, and then use them to write a paper in the online editor. The online editor handles paper formatting (such as the margins and running head), and makes inserting in-text references a snap.
Users will find contextual help and cues embedded throughout APA Style CENTRAL, including links back to related video tutorials, and excerpts from the 6th edition of the Publication Manual.
APA Style CENTRAL launched today! Free trials are now available. For more information, please visit the APA Style CENTRAL website. You can request a quote or a trial by contacting us at apastylecentral@apa.org.