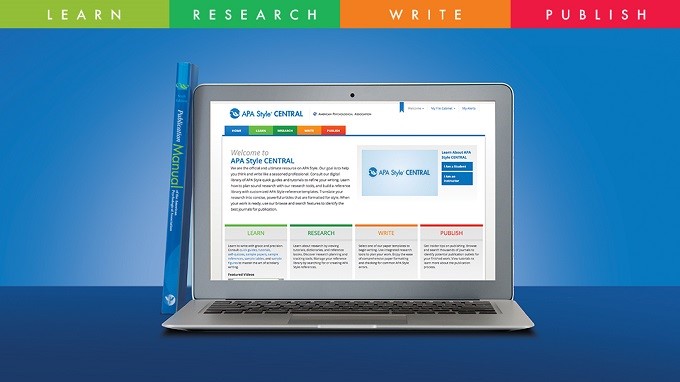 APA Style CENTRAL® is the newest member of the APA Style® family, launched in July 2016.
APA's training specialists have developed several webinars for librarians, instructors, and students that include content overview and a live demonstration of features.
Click on any session link to register (all times are EDT).
APA Style CENTRAL Online Introduction introduces librarians to the platform:
Teaching with APA Style CENTRAL details how faculty, librarians, and other instructors can use APA Style CENTRAL in teaching APA Style:
Writing Papers in APA Style CENTRAL teaches end users how to create and save papers using APA Style CENTRAL:
For more information, including the full training schedule, visit the APA Style CENTRAL webinars page.