While working on a research paper in APA Style CENTRAL®, you may want to add as a reference a video within the Learning Center.
The best way to add APA Style CENTRAL content to My References is to select the Create tab within Add References.
From there, you can choose the reference type that best fits, such as Streaming and other online video (YouTube, Vimeo, etc.), in the Audiovisual Media tab.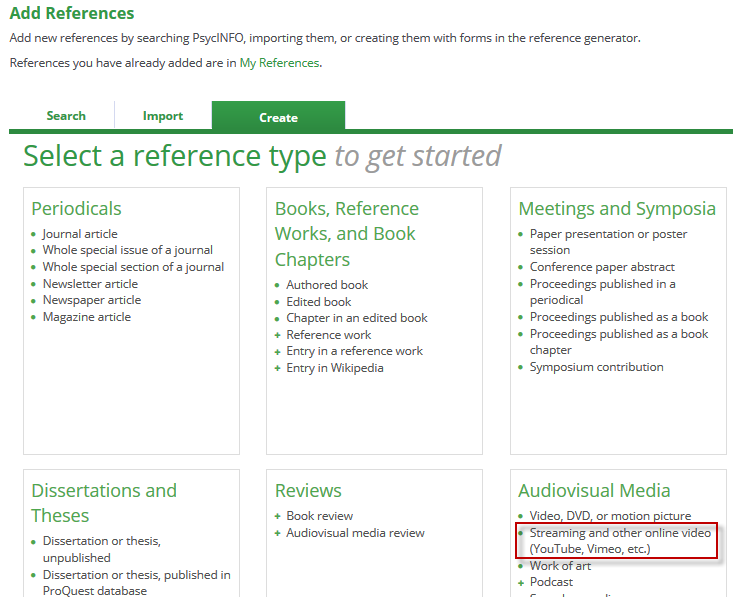 Selecting a reference type will open a form that guides you through creating your reference. Complete the information for each field as you would for any reference, and click Add to My References when you are finished.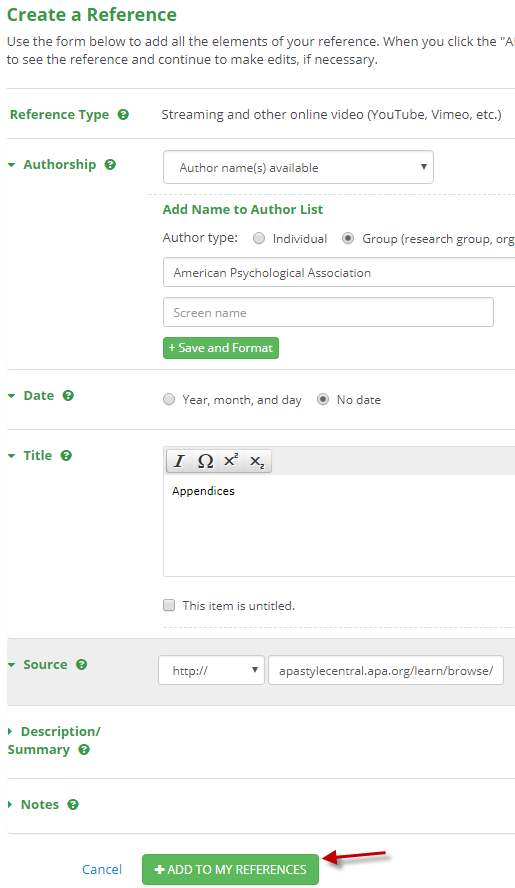 To cite a Reference Book found in the Research Center, just click Add to My References.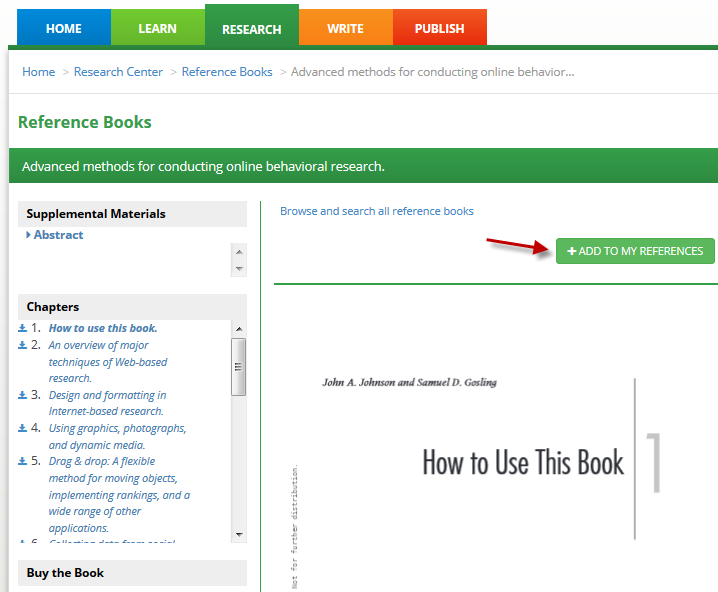 A reference is needed only when citing a more specific document on a site. If you found the website helpful as a whole, you should not include a reference. Instead just provide the URL in parentheses in the body of your paper, as in "We used APA Style CENTRAL (https://apastylecentral.apa.org) to write all of our papers."
Related Resources: APA Style Blog -Writing Website In-Text Citations and References
APA Style Blog – How to Cite Something You Found on a Website
APA Style FAQ – How do you cite an entire website?
This expert tip was inspired by a question from a user like you. Send your questions to support@apastylecentral.org
Note: Originally posted 12/21/17, and edited on 1/16/18 to more clearly reflect the guidelines of APA Style.