APA Style CENTRAL recently added and updated tools to help with your research and writing in APA Style, including improved spell-check and a new location for appendices.
Spell-Check

You can Run Spell-Check Tool at any time to open a window where you choose to "ignore" or "change" words.


You can now also Check As I Write, which will underline misspelled words in red as you work.
Suggested words are provided if you click any underlined word. The spell-check includes words from the APA Dictionary of Psychology and surnames of famous psychologists, so these words will not be flagged as misspelled.

Appendices
Appendices are now managed in a tab below the body of the paper. You can create an appendix, or call it out in the body, in the same way you would a reference, table, or figure.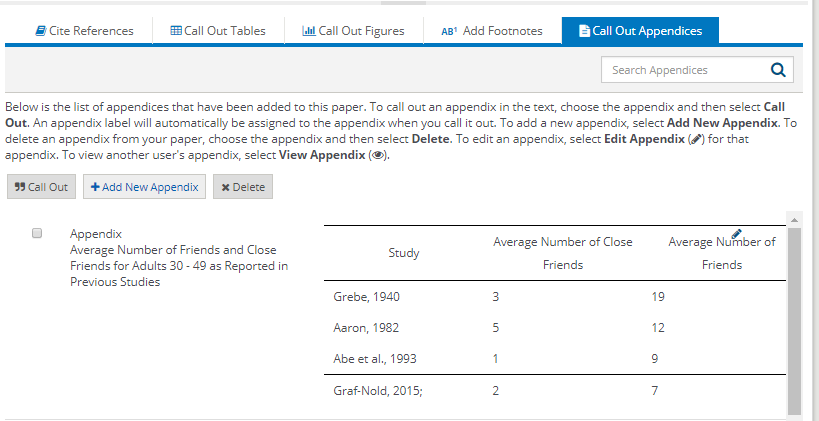 Please note: Any appendices created in a paper's body before February 2018 will be moved automatically to the Call Out Appendices tab.
You can read the full list of platform updates on APA Style CENTRAL's training and support page.
Questions?
Want to see more features added to APA Style CENTRAL?
Let us know! support@apastylecentral.org