The APA Style CENTRAL® Training & Support Home page has been redesigned to help you access our training materials more quickly and easily.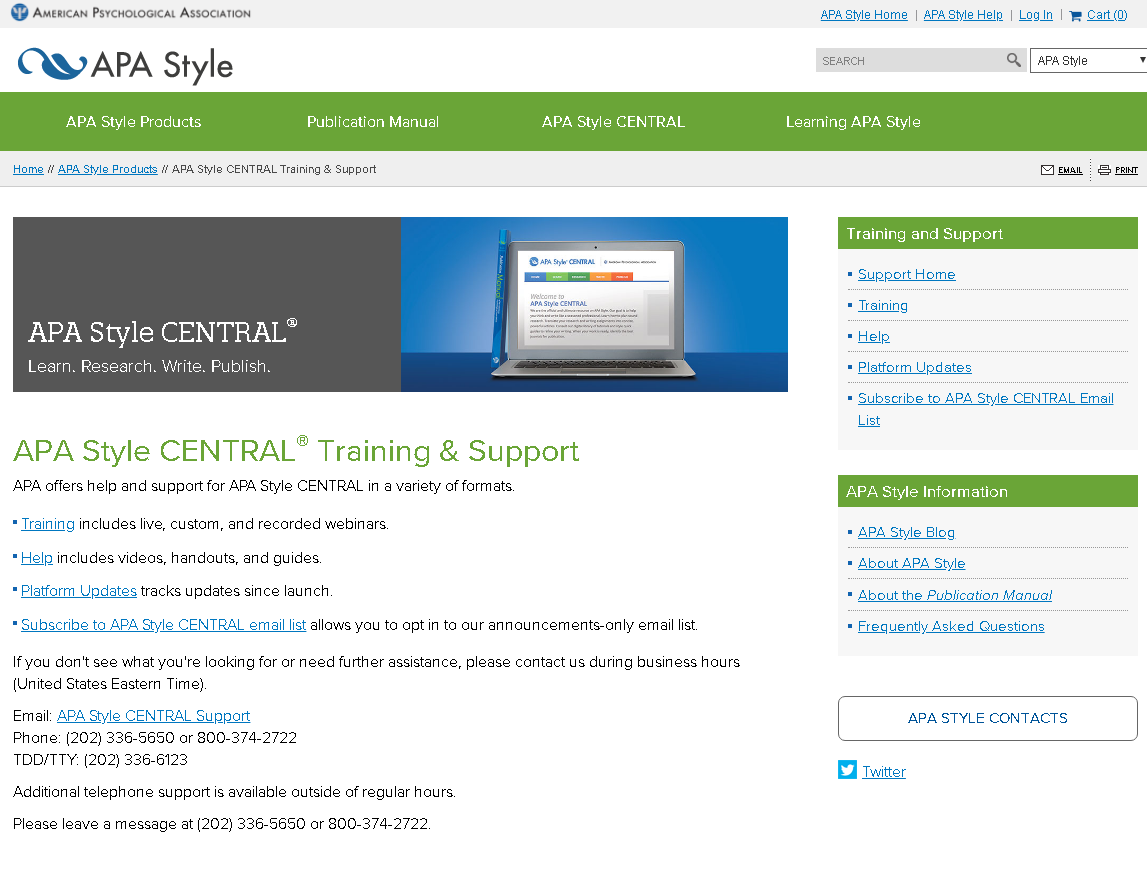 We offer support in a variety of formats designed to help students, instructors, librarians, and administrators:
The Training page includes links for attending live webinars, viewing webinar recordings, and requesting a custom training session for your institution.
The Help page includes links to brief video tutorials, and PDF's of user handouts and administrator guides grouped by context:
The Platform Updates page outlines the enhancements and updates in each platform release since launch.
You can also subscribe to the APA Style CENTRAL email list (announcements only), and view the contact information for the APA Style CENTRAL Support team.
The right navigation rail enables quick access to all of these links within the APA Style CENTRAL support site in the "Training & Support" section. There is also an "APA Style® Information" section for easy access to additional APA Style resources.
Bookmark or link to the APA Style CENTRAL Training & Support home page in library websites, LibGuides, your course management system, or any other location where students, faculty, and researchers will find it.
If you have any questions about using APA Style CENTRAL, please email us or call (1-800-374-2722; TDD/TTY: 202-336-6123) — we're here to help you!