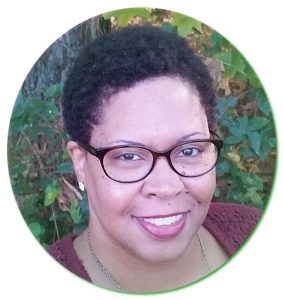 We are pleased to announce that Kaetrena Kendrick, Associate Librarian at the University of South Carolina Lancaster's Medford Library, is the latest recipient of the APA Librarian Conference Travel Award. Kaetrena applied to help to defray the cost of attending the British Columbia Library Association 2018 annual conference scheduled for early May.
The British Columbia Library Association accepted two of Kaetrena's presentations for the conference. One is titled, "The Low Morale Trajectory in Academic Librarianship" and centers on her original qualitative study on the development of and subsequent social, health, and career impacts of workplace abuse in academic libraries. Her second presentation, "Racial Climate and Inclusiveness in Academic Libraries: Perceptions on Welcomeness among Black North American College Students," discusses the results of a study of acceptance levels perceived by students of color using libraries at Predominantly White Institutions (PWI's).
In sharing her research results, Kaetrena hopes to improve the position of her comparative low-morale study, and also learn how to strategically apply her own and others' useful research findings. She believes that it's vitally important to contribute toward substantially improving librarians' and students' mental-health and well-being as they work in or use library spaces in this "uniquely tumultuous time in American history."
The award selection committee would like to thank all those who took time to apply – librarians in a wide variety of institutions and positions. The applicant pool is always strong, and the committee encourages previous applicants to apply again when they are next in need of conference funding.
Now through July 31, 2018, the APA Librarian Conference Travel Award is accepting applications for conferences taking place from September to December 2018. Please see the website for more details on eligibility, deadlines, and application materials.