The revised APA PsycTherapy® Teaching Guide was developed to provide insight into the content and features of the recently relaunched APA PsycTherapy. Faculty can harvest ideas on how to teach and train students on over 100 therapeutic approaches covering over 200 topics including addiction recovery, grief, life satisfaction, and more.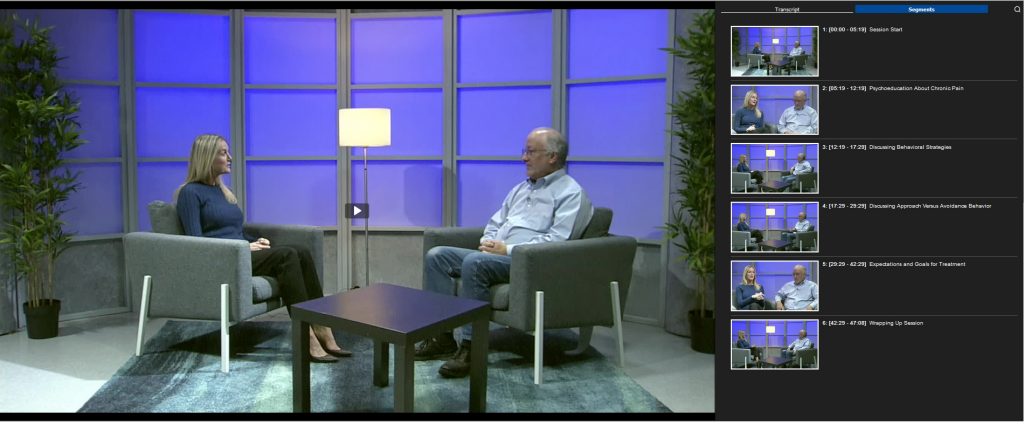 The e-book also details 20 step-by-step exercises for using APA PsycTherapy along with suggested videos for each and navigates how to use new and improved features in the platform such as clip-making, playlists, and flagging favorites. Faculty can easily curate video course packets and playlists from the platform's 545 hours of video demonstrations by using APA PsycTherapy's transcript search functionality to select specific clips. Since the video platform hosts streaming videos, it is the ideal resource for learning therapeutic techniques whether classes are in-person or remote.
Part III of the Teaching Guide touches on incorporating pedagogical methods with APA PsycTherapy. There are examples of how to use the platform in a regular classroom setting, a flipped classroom, and in various forms of discussion groups. The guide also dedicates a chapter on tips to increase student therapist confidence.
The Teaching Guide is freely available under the "Featured Content" section of the APA PsycTherapy platform.
"When they view the videos, my students learn how to do things well, to learn what models succeed… APA PsycTherapy provides an excellent learning experience for my students, and one that they're really excited about."
Dr. Mark Hilsenroth, Professor | Gordon F. Derner School of Psychology | Adelphi University
Dr. Mark Hilsenroth explains how he incorporates APA PsycTherapy into his psychotherapy and clinical psychology courses at Adelphi University. Share these tips with faculty leading your institution's clinical training programs.
Not a Current APA PsycTherapy Customer?