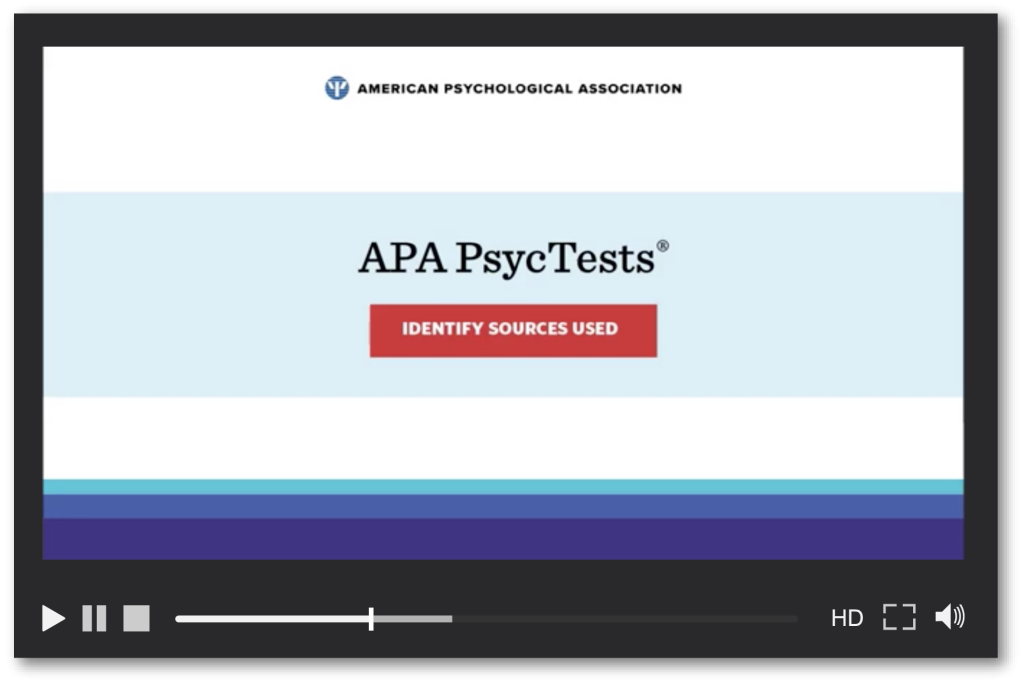 APA PsycTests®, the one-of-a-kind database of psychological measures, scales, and instruments for research, is an essential tool for behavioral science students, researchers, and practitioners alike. Users can easily identify citations and the corresponding APA PsycInfo® or APA PsycExtra® record used to develop a test within APA PsycTests.
Read on to discover how to find a test's source in less than 2 minutes.
APA PsycTests can be accessed on a variety of platforms. Feel free to embed the appropriate video in your institution's learning management system or share with your users:
APA PsycNet®
EBSCO
Ovid
ProQuest
Additional APA PsycTests Resources
Not yet a subscriber to APA PsycTests?