Today we'd like to highlight one of our APA Style CENTRAL® handouts, "Research Lab Book: Develop My Research Idea" (PDF, 599K). Please feel free to link to this handout where students, faculty, and researchers will find it!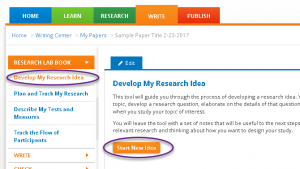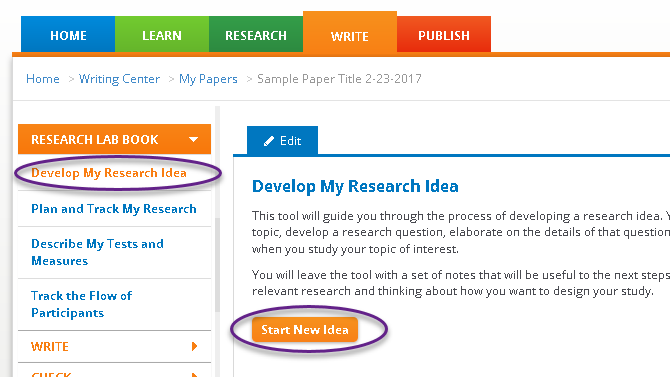 APA Style CENTRAL's Research Lab Book is a suite of tools to help you plan and document your research process. Develop My Research Idea guides you through developing a research idea that is neither too broad nor too narrow. Appropriate for use with original research or a literature review, this 5-step approach walks you through a structured framework for brainstorming your interests, identifying a specific topic, developing a research question, elaborating on the details of that question, and clarifying your expectations about the outcome of your research.
When you're done, you'll be ready to search for relevant literature and begin considering your study design.
Undergraduates and others who can benefit from a more structured way of formulating a research topic will find this tool helpful.
Faculty and writing instructors can also use these steps individually or in combination as Continue reading →