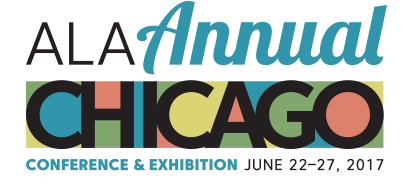 The American Library Association Annual Conference & Exhibition will be held at the McCormick Place Convention Center in Chicago, IL, from June 22-27, 2017. APA will be exhibiting at booth 4425. We will be offering a Lunch & Learn on APA Style CENTRAL® and the APA Databases on Monday, June 26.
We are also holding an informal user group meeting for those that have adopted APA Style CENTRAL on their campus. Those with subscriptions or trials are welcome to attend. Please contact support@apastylecentral.org for more information.
American Psychological Association Lunch & Learn @ ALA Annual
Monday, June 26, 2017
1:00-2:30 p.m. CDT
RSVP: https://apa-lunch.eventbrite.com/?aff=b
Join us for an update on APA's Databases and Electronic Resources.
This year's session will include an overview of using APA Style CENTRAL® to help students and faculty produce papers and manuscripts in APA Style®. Live search demos of APA Databases will review updates to PsycTHERAPY®, and we will take a closer look at the abstract field in PsycINFO®.
Walk-ins are always welcome, but priority will be given to participants who register in advance. Be sure to RSVP if you plan to attend.