It's Tutorial Thursday! In this series, we explore APA's extensive library of video tutorials, available on YouTube. Please feel free to link or embed videos or playlists in library websites or LibGuides, course management systems, or other locations where students, faculty, and researchers will find them.
When we look at the most frequently watched videos on the PsycINFO® YouTube channel, there's one video that's always in the top ten most-watched tutorials: "How to Find DOIs in APA PsycINFO."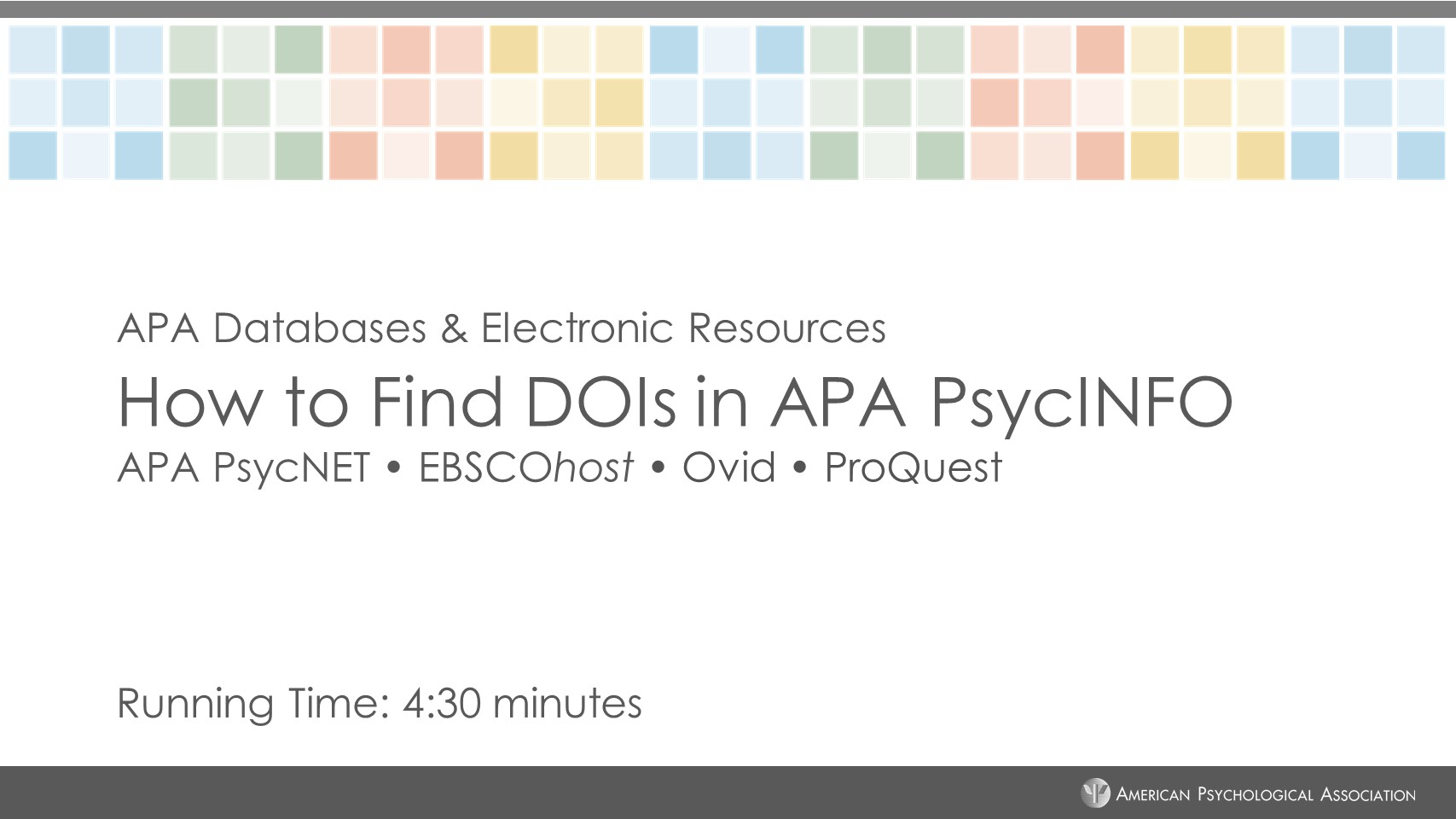 The tutorial defines Digital Object Identifiers (DOIs) and explores how to find them in PsycINFO on the APA PsycNET, EBSCOhost, Ovid, and ProQuest platforms. It also points out where to look for them on full-text PDFs, and demonstrates CrossRef's DOI lookup tool.
Since DOIs figure prominently in properly formatted APA Style® references, this video has been linked from our APA Style help resources, and from many library and writing center webpages as well. It's a popular video that's been watched more than 89,000 times since it was uploaded in November 2009.
Six years is a long time in the life of a tutorial like this one, and earlier this year we decided it was time to refresh this video. You can find the new version of this tutorial on the PsycINFO YouTube channel, and we're working to update links on the APA websites.
The old version won't appear when you visit our YouTube Channel, but we haven't deleted it, so links to it will still work. We can't automatically direct users to the updated version, but we've edited the video title and description to point users to the new version. If you've embedded this tutorial in a webpage and would like to update it, simply follow any link from this post to the new version.
Related Resources: