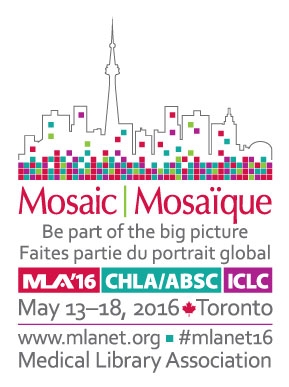 Do you need to brush up your search skills in the behavioral aspect of health and medicine? Do you find yourself answering an increasing number of questions about APA Style®? Come to the American Psychological Association's Sunrise Seminar at Mosaic '16 (the joint meeting of the Medical Library Association, the Canadian Health Libraries Association, and the International Clinical Librarian Conference) and leave with some new tricks to keep up your sleeve!
American Psychological Association Sunrise Seminar
Monday, May 16, 2016
7:00 – 8:45 a.m.
Metro Toronto Convention Centre, Room 202D
Breakfast will be provided – please RSVP so there's enough to go around.
Live searches on APA databases will review our December 2015 update to the PsycINFO® Thesaurus, and look at some new publications that can support clinical research and practice. Search demos and additional updates will focus on topics relevant to clinical practice, patient education, and health sciences research.
This presentation will also include a sneak peek at APA Style® CENTRAL, a new online resource to learn, research, write and publish in APA Style. You'll get a look at the learning objects created by our Style Experts, as well as its robust online editor, which has been designed to help students, and others, apply the rules of APA Style while they write. And of course, we'll also see how APA Style CENTRAL supports users in creating properly formatted APA Style references!
We hope to see you there! If you won't be at Mosaic '16, we'll be reprising this session as a webinar the week after the conference. Visit our webinars schedule to learn more.