Have you looked at our PsycINFO® Quick Reference Guides lately? Many librarians know and love these compact handouts, which use a series of screenshots and captions to reinforce foundational PsycINFO search techniques.
Available for PsycINFO on APA PsycNET®, EBSCOhost, ProQuest, and Ovid, the guides cover search basics such as formatting an author search, finding for a journal by title, using the Index Terms or Subjects, and more.
PsycINFO Quick Reference Guides are available as PDFs to easily share via email, or link on your LibGuides, course modules, and other resources.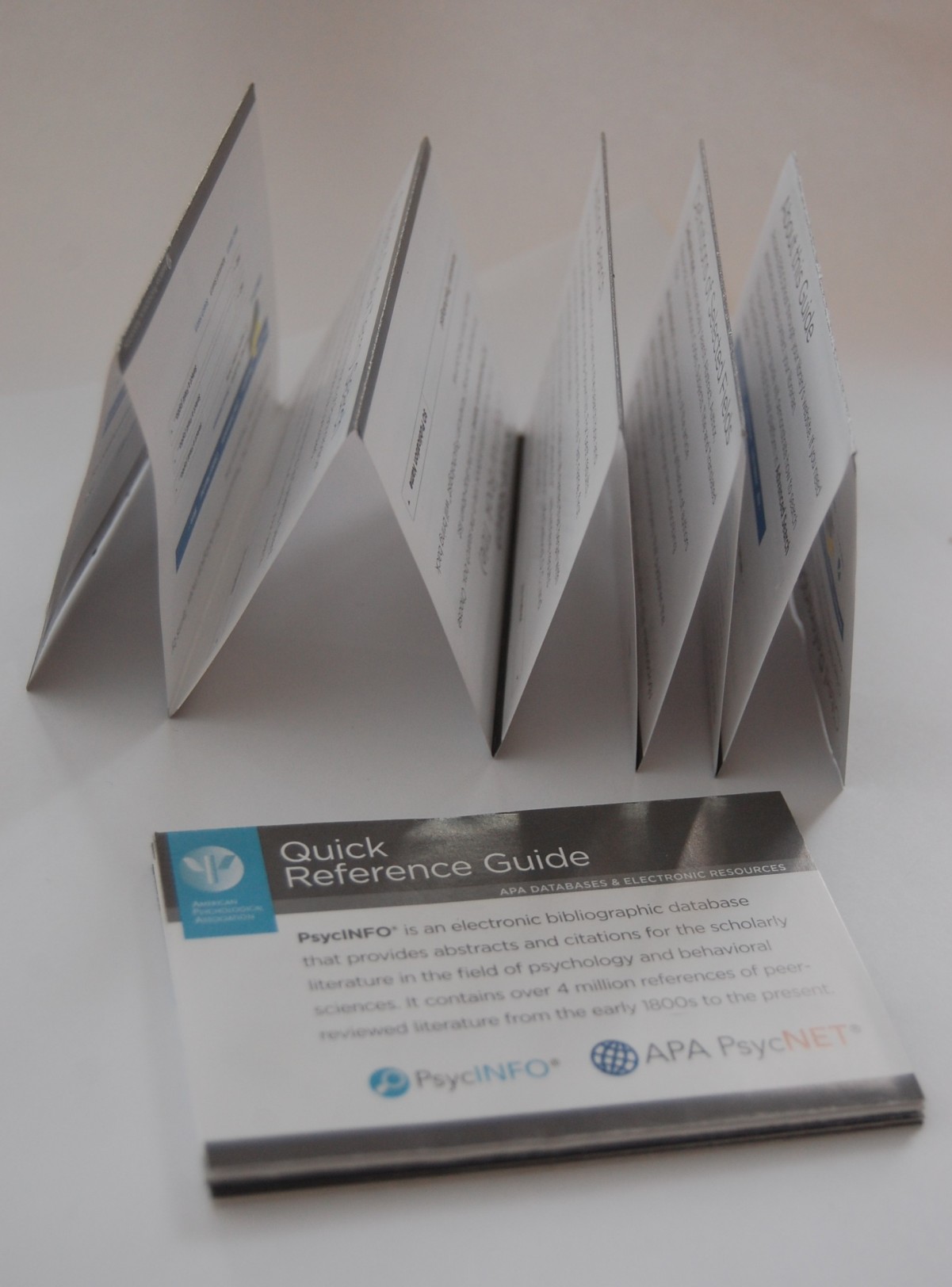 Librarians can also request a quantity of print guides, which APA will ship free of charge! The print guides are formatted into small, accordion-fold handouts – easy to tuck into a bookbag, satchel, or purse for convenient reference no matter where or when you're searching PsycINFO.
To make a request, please contact us at psycinfo@apa.org. Be sure to include your mailing address, the number of guides you'd like, and indicate which platform you use to access PsycINFO.
Download or link to the PsycINFO Quick Reference Guide PDF for: