The first-ever recipient of the APA Librarian Conference Travel Award, Jahala Simuel from Shaw University, used the award to defray the cost of attendance at Electronic Resources & Libraries in April. Alison Cody, a Training Specialist in APA's Databases & Electronic Resources Customer Relations group, recently talked with her to get her impressions of the conference. The following transcript of our conversation has been lightly edited for clarity and context.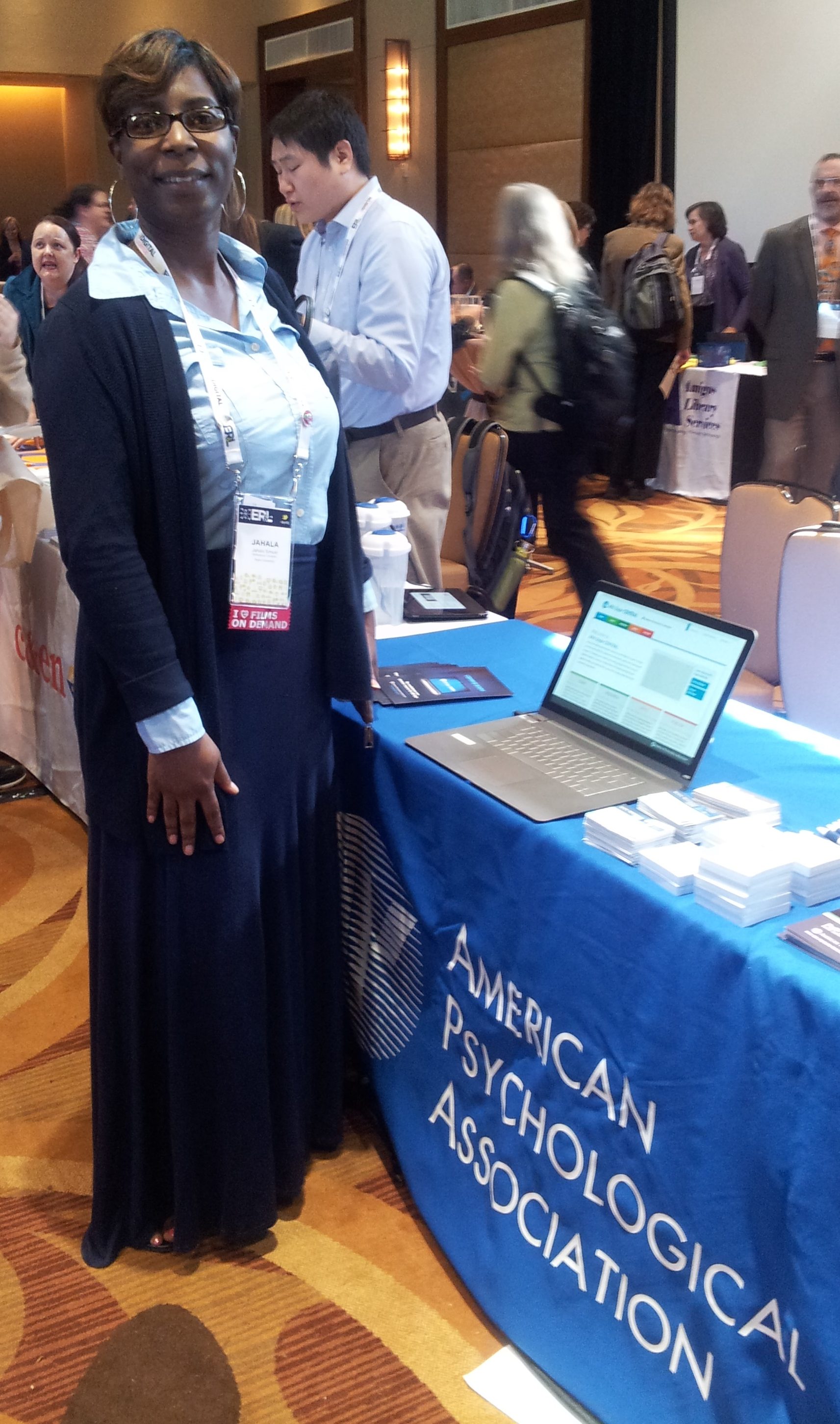 Alison: What were your overall impressions of ER&L?
Jahala: I felt that ER&L is a great conference! I liked the fact that it was not too big, and how everything was housed in one place.
Alison: Getting from session to session at some of the larger conferences can certainly be challenging! In your application for the travel award, you described how you had taken on the responsibilities for e-resources fairly recently. Was the conference as valuable as you hoped?
Jahala: This conference was definitely valuable. I was able to learn more about ER&L, and network with e-resources librarians, and receive pointers from them as well. With me taking on this new responsibility, it gave me a much more in-depth look at how electronic resource librarians operate.
Alison: That's wonderful! I know you're also trying to balance these responsibilities against your duties as a reference librarian. Did you pick up any tips or tricks you were able to put into practice immediately?
Jahala: I learned about some free communication and project management tools that I was able to test out with my library staff.
Alison: Who would you recommend this conference to, and why?
Jahala: Electronic resources librarians, systems librarians, and anyone else who deals with acquisitions. It's a great conference – it's small, and it was easy to network. I didn't know anyone when I arrived, but I met plenty of people! If you've never attended this conference before, give it a try. You will not be disappointed.
Alison: I'm glad to hear that this was such a useful conference for you. Thank you for taking the time to talk with me today and let me know how it went.
Now through July 31, 2016, the APA Librarian Conference Travel Award is accepting applications for conferences taking place from September to December 2016. Please see the website for more details on eligibility, deadlines, and application materials.