The APA Style CENTRAL® Online Introduction is a 1-hour webinar that introduces librarians to APA Style CENTRAL. The session includes a content overview and live demonstration of features, and is a great way tour the learning resources available, and get acquainted with the platform.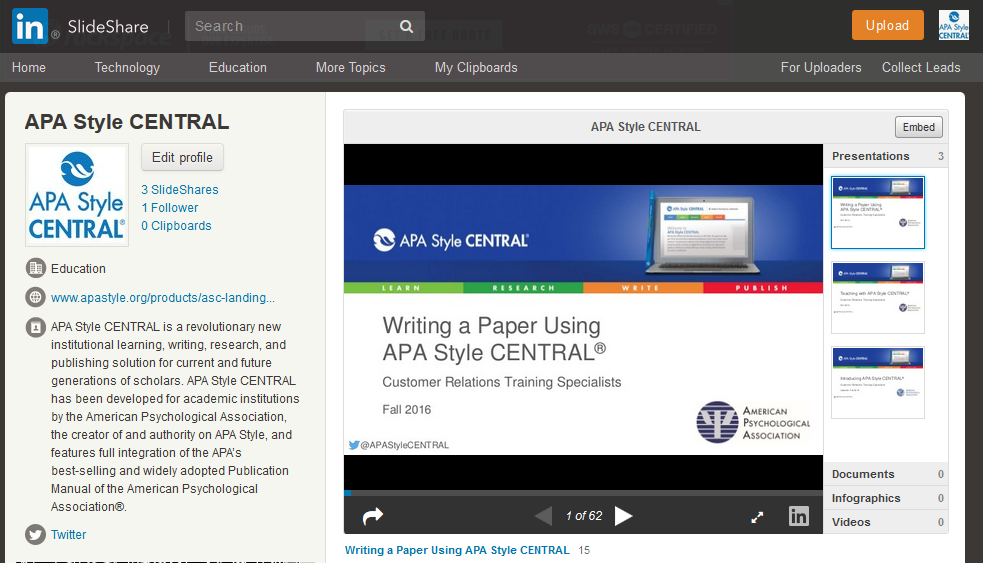 If you've been interested in attending but haven't been able to join a session, you'll be glad to hear that we recently posted the presentation online. Please feel free to share this with any colleagues who may be interested, and to adapt it for your own training sessions.
You can view or download the presentation on the APA Style CENTRAL SlideShare channel.
The schedule for this, and other, APA Style CENTRAL webinars is available on our website.