Do you need to train faculty and instructors on how to incorporate APA Style CENTRAL® into their classrooms? Or show a group of students how to use it to write their papers? Are you interested in a more tailored introductory webinar covering the unique tools and services available in APA Style CENTRAL for a wide variety of institutional users?
We can arrange a customized APA Style CENTRAL training session for your class or colleagues. Talk to us! Tell us what you're looking for and let us help you get started.
APA Style CENTRAL's exclusive platform for writing in APA Style supports learning throughout all stages of the research and scholarly writing processes, from idea generation to publication. We can help your users to better understand everything that APA Style CENTRAL offers and begin using it to their advantage for research, writing, and teaching.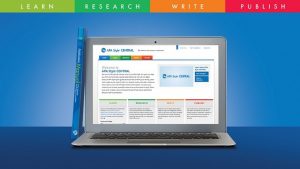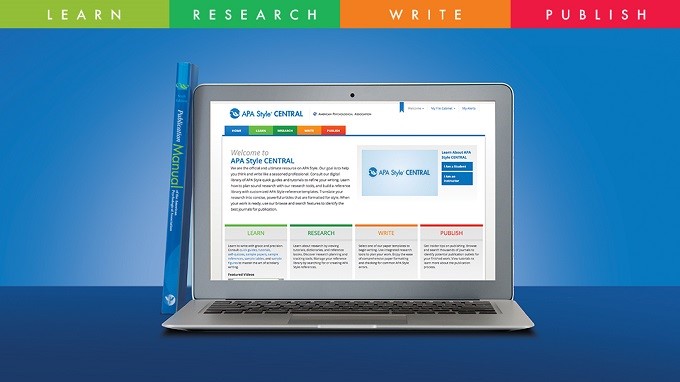 Our training specialists can schedule a session specifically tailored for your audience and learning objectives. We have experience providing training for librarians, faculty, students, writing center tutors, Learning Management System (LMS) administrators, and other potential users. If desired, we can break up the training into multiple sessions, which facilitates more participation, makes it easier to coordinate schedules, and enables us to further customize the material. Our training sessions are interactive, remotely accessible from multiple locations, and can be recorded for later viewing by anyone who is unable to attend.
If an existing APA Style CENTRAL training session seems perfect, we will work with your schedule to arrange a convenient time. A live platform demo with a few slides often works well, but you can tailor the format. If you have a list of specific questions and features you want to know more about, we'll work with you to create a fully customized training session.
We can also schedule a phone call with a few key people if trying to get all stakeholders in the same place is like herding cats. (We understand.)
Interested? Email us at Support@APAStyleCENTRAL.org with some dates that work well for your group.