Welcome to "From the Deck of . . ." a series in which we highlight search demos and other information from the slide decks we create for our live training sessions. You can view and download these materials from the APA Publishing Training SlideShare account.
At the Medical Library Association's Annual Meeting earlier this month, APA presented a virtual exhibitor seminar. This session:
You can review the slides from our MLA 2020 Exhibitor Seminar on our SlideShare account.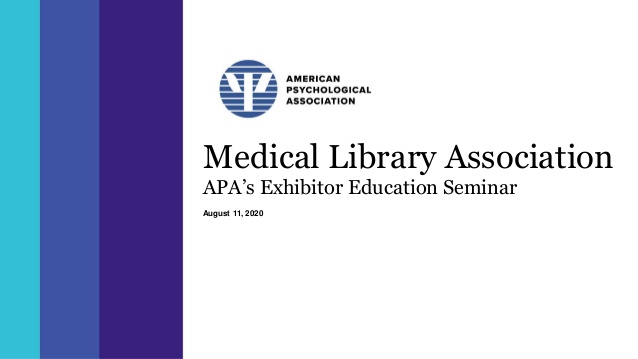 Or, if you registered for MLA this year, you can watch the recording.