APA PsycArticles®, the premier database of full-text, peer-reviewed articles published by APA and affiliated journals, is once again ranked as a top-cited source for psychology research. According to data from the 2020 Journal Citation Reports™*, APA journals have a significantly higher share of citations relative to the number of articles published, affirming our focus on providing quality, relevant information for researchers.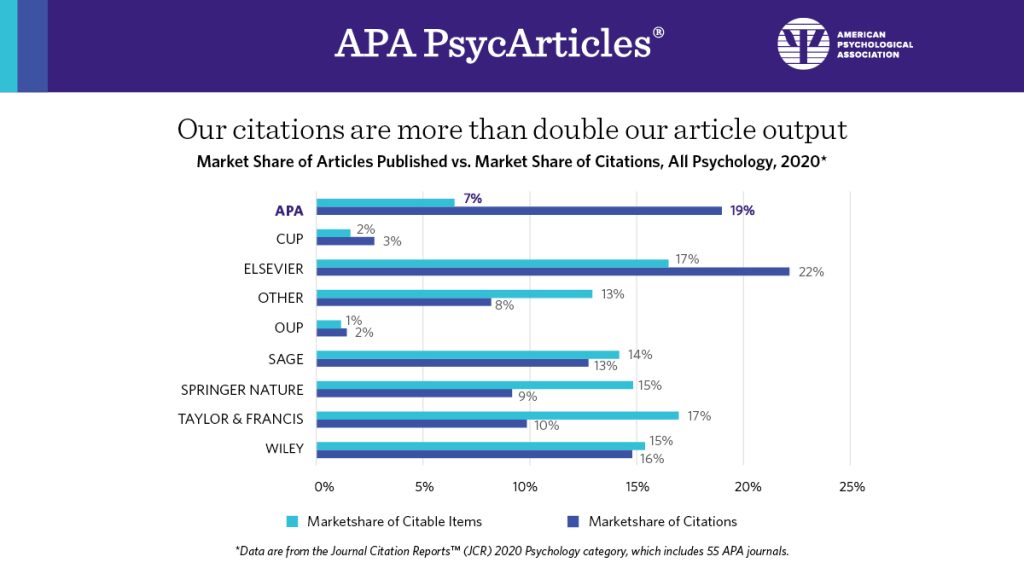 We are committed to supporting libraries in preparing the next generation of psychologists. APA PsycArticles is an essential resource for any psychology program.
The following resources are available to support your subscription to APA PsycArticles:
Not yet a subscriber to APA PsycArticles?
*Data are from the Journal Citation Reports™ (JCR) 2020 Psychology category, which includes 55 APA journals.