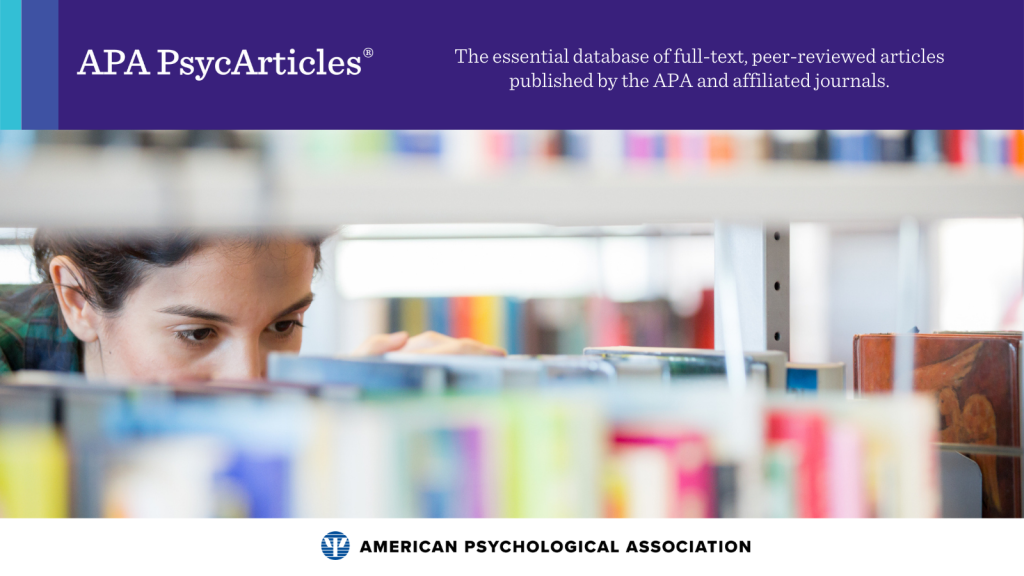 The new year is just around the corner, and we want to help ensure you and your library are set up for success in 2022. With over 100 journal titles covering memory and cognition, psychopathology, leadership, higher education and much more, your institutional subscription to APA PsycArticles® is an essential resource for students and researchers on your campus.
At APA, our goal is to evolve alongside the ever-changing fields of psychology and behavioral science. That's why we've made some updates to our suite of journals beginning in 2022. Read on to learn more:
New Titles
The Journal of Applied Research in Memory and Cognition will be published by APA in partnership with the Society for Applied Research in Memory & Cognition effective January 1, 2022. The journal has an Impact Factor of 3.83 and publishes quarterly. This title will be included in APA PsycArticles along with all backfiles.
Title Changes
The Journal of Abnormal Psychology will be published as the Journal of Psychopathology and Clinical Science beginning with the January 2022 issue. Learn more about the significance of the name change here.
The Psychologist-Manager Journal will publish as Psychology of Leaders and Leadership beginning with the February 2022 issue.
Publishing Frequency
Have questions about your subscription to APA PsycArticles or need support promoting these changes?
Not yet a subscriber to APA PsycArticles?