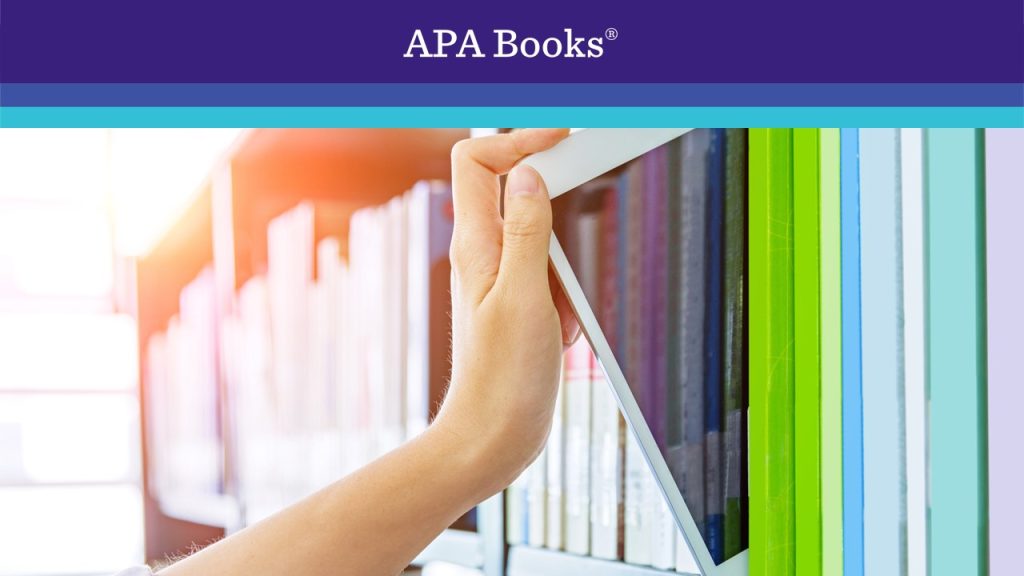 More than 500 APA-published titles are now available through the JSTOR ebook program. Our goal is to help libraries enhance the discovery and usage of critical psychological research.
The available books cover a wide array of psychology topics such as:
Research methodologies (e.g., qualitative, quantitative, statistics, big data)
Journal article reporting standards
Multicultural considerations in research
Theories of psychotherapy
Deliberate practice
Trauma and PTSD
Group, couple, family, and individual therapies
Spirituality
Through JSTOR, APA's titles are accessible via a DRM-free, unlimited-user model, mirroring the platform's user experience for journal articles.
Libraries can acquire APA ebooks on JSTOR through demand driven asquisition or firm orders, either directly through JSTOR or through its partner GOBI Library Solutions.
Librarians may request more information on the titles and tiered savings available.
DRM-Free Ebooks Also Available from APA
APA PsycBooks®
Updated monthly, APA PsycBooks helps to build your institution's digital library with an extensive collection of DRM-free, full-text ebooks. Coverage includes the most current scholarly and professional titles published by APA, as well as historical and classic works from the behavioral and social sciences.
APA Books® E-Collections
APA Books E-Collections offer affordable solutions to provide perpetual access to academic and clinical research, as well as content supporting professional development in the behavioral and health sciences. These one-time purchases provide DRM-free, multi-user access to critical psychological research.
APA Handbooks in Psychology®
Titles within the APA Handbooks in Psychology series are ideal resources for libraries and institutions—these DRM-free reference books provide a one-stop shop for both overviews and in-depth analyses of a variety of sub-fields within psychology. APA offers flexible purchase options to meet the needs of your community, including electronic, print, or combination access.