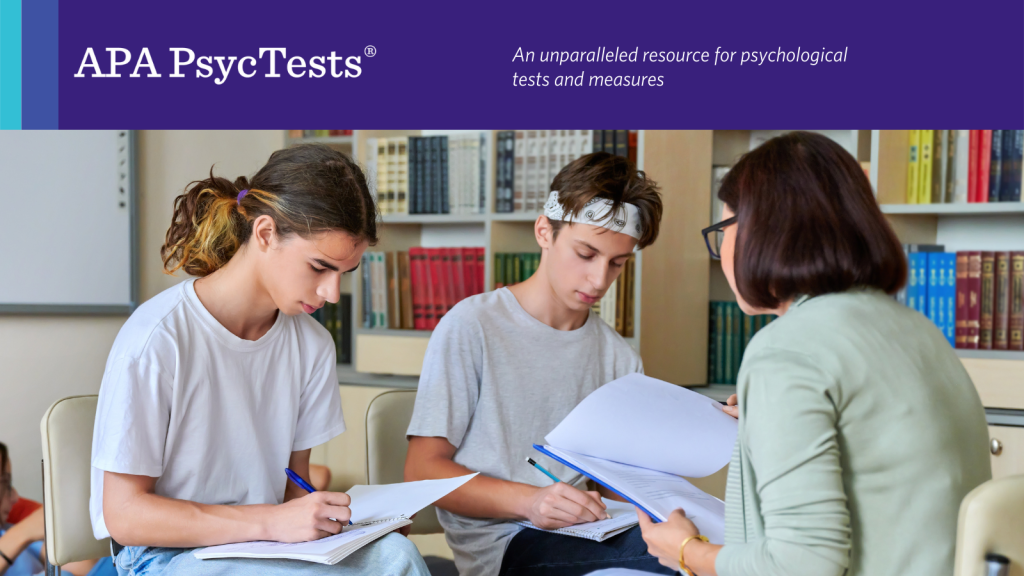 APA PsycTests is a one-of-a-kind database of psychological measures, scales, and instruments used for research. With more than 68,000 unique records, this database saves users time from having to reproduce tests when conducting research on previously measured constructs.
Not only is it an essential tool for psychology students, practitioners, and researchers, APA PsycTests can be used to conduct, create, or measure research in behavioral and psychological aspects of other fields. Read on to learn more about how to use APA PsycTests as an interdisciplinary resource.
APA PsycTests records are categorized by Classification Codes, which identify the general areas of psychology and related subjects that each test is designed to assess. These Classification Codes, along with specific keywords and index terms, can help users identify records that can be leveraged beyond psychology research.
To aid librarians, educators, and researchers in searching APA PsycTests from an interdisciplinary perspective, we have created a series of subject-specific guides for the following fields:
While these guides were created for searching APA PsycNet®, the parameters can also be applied while searching EBSCO, Ovid, and ProQuest platforms. We encourage you to share these guides at your institution to maximize your subscription to APA PsycTests.
Want more help searching APA PsycTests? Check out our previous blog posts on searching the database like a pro:
Finding tests in APA PsycTests by platform:
Not yet a subscriber to APA PsycTests?