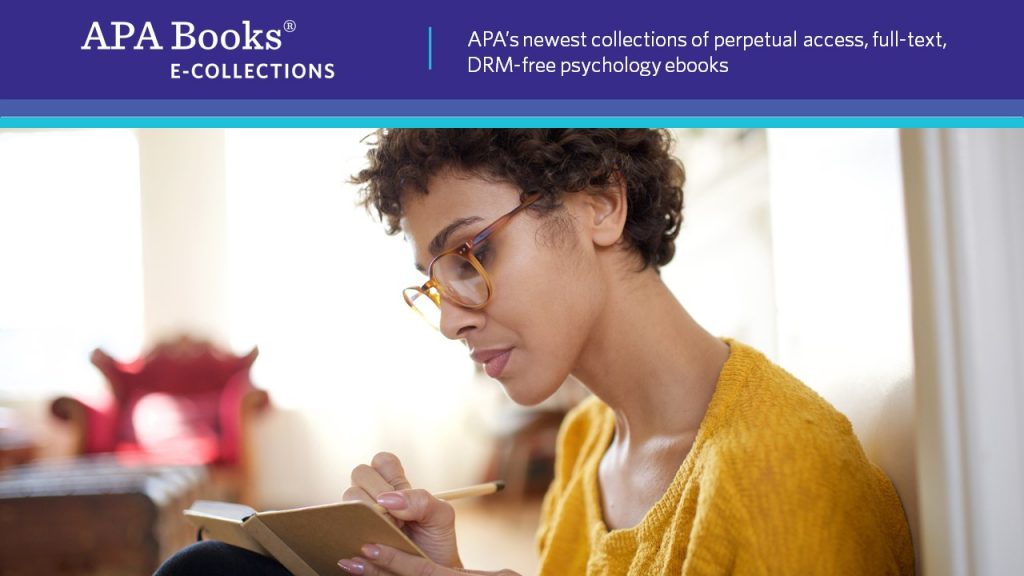 New releases in the APA Books® E-Collections cover cognitive behavioral therapy, immigration in Central and South America, and researching everyday life.
The newest clinical title is a two-volume handbook exploring cognitive behavioral therapy (CBT), a psychological treatment that focuses on shifting unhelpful thinking or behavior patterns to more adaptive thinking or behavior patterns. The handbook provides the background of CBT in both historical and theoretical terms and covers applications of the treatment.
New academic titles include a book that addresses the urgent issues that face migrants throughout Central and South America, offering conceptual, theoretical, and methodological tools for understanding the psychological processes that underlie migration and intergroup contact. Another book offers a step-by-step guide to researching what people do in their everyday lives.
Continue reading