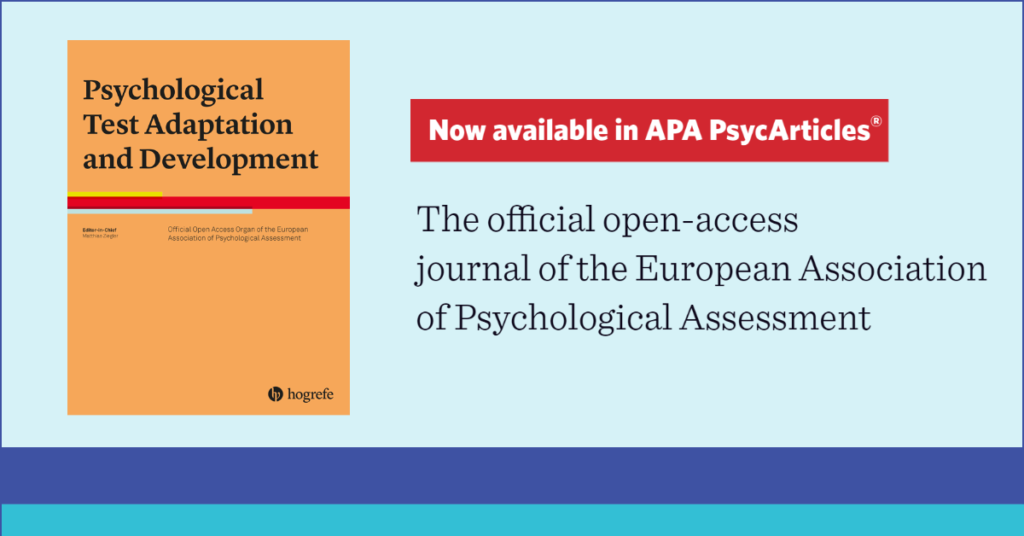 Inaugural Editor-in-Chief: Matthias Ziegler
We are pleased to announce the addition of Psychological Test Adaptation and Development (PTAD) to APA PsycArticles®. PTAD, the official open-access journal of the European Association of Psychological Assessment, is the first open-access, peer-reviewed journal publishing papers on adaptations of tests to specific cultural needs, test translations, and the development of existing measures. The journal will focus on the empirical testing of the psychometric quality of these measures.
PTAD is published by the Hogrefe Publishing Group, and its content is now available in APA PsycArticles. APA PsycArticles is the only collection with 119 journals from the APA, the Hogrefe Publishing Group, the Canadian Psychological Association, and more of the leading publishers in psychology.
---
For more information, please contact psycdatabases@apa.org.