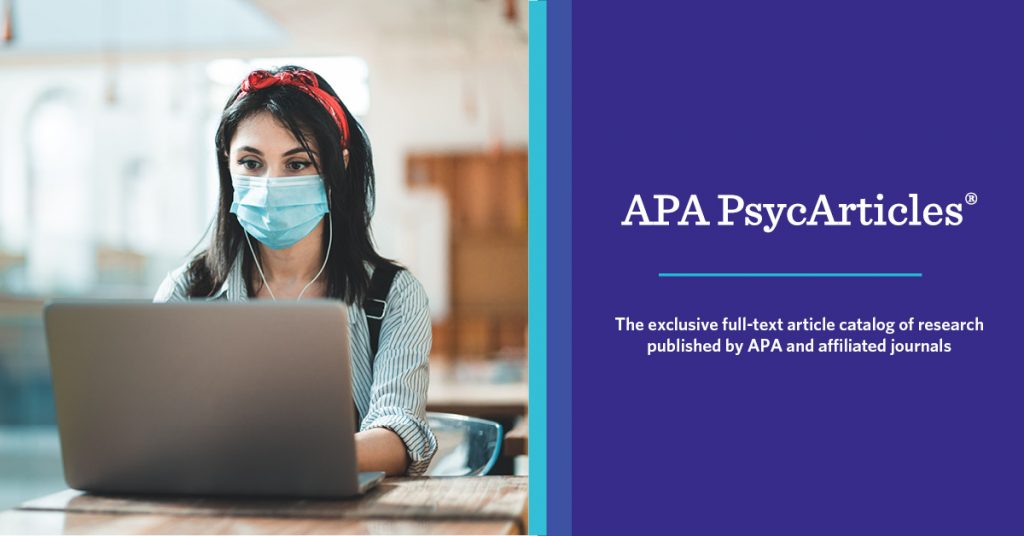 We're here to help you start this new year off on the right foot.

Whether your institution is operating under a virtual, hybrid, or in-person format, our goal is to help you support educators, students, and researchers in finding critical research. In this post, we'll highlight new journal content available in your library's collection, as well as new initiatives from the APA to share with your users.
Clinical Psychology: Science and Practice now available in APA PsycArticles
We are pleased to announce that the APA is now the publisher of Clinical Psychology: Science and Practice (CP:SP). Clinical Psychology: Science and Practice presents cutting-edge developments in the science and practice of clinical psychology related to assessment, intervention, and service delivery, in the forms of narrative and systematic reviews as well as meta-analyses. Your users may now access issues of CP:SP through APA PsycArticles.
Editor: Arthur M. Nezu, PhD, DHL, ABPP
ISSN: 0969-5893
eISSN: 1468-2850
Published: quarterly
Impact Factor: 5.541
Psychology – Clinical: 5 of 131
5-Year Impact Factor: 5.248
---
New Special Issues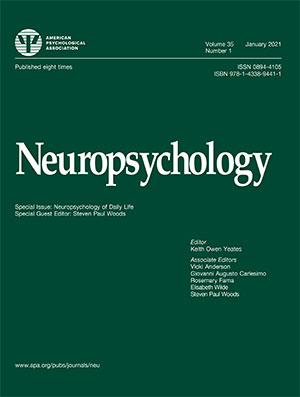 Neuropsychology in Daily Life

Neuropsychology (NEU)
Issue: January 2021, Vol. 35, No. 1
ISBN: ISBN 978-1-4338-9441-1
eISBN: 978-1-4338-9442-8

This issue highlights new empirical findings and conceptual work that move the needle on our understanding of the brain and cognition in the context of daily life.
---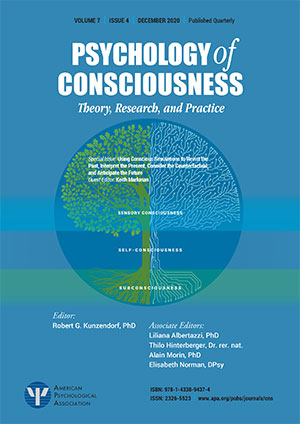 Using Conscious Simulations to Revisit the Past, Interpret the Present, Consider the Counterfactual, and Anticipate the Future

Psychology of Consciousness: Theory, Research, and Practice (CNS)
December 2020, Vol. 7, No. 4
ISBN: 978-1-4338-9437-4
e-ISBN: 978-1-4338-9438-1

This issue addresses using conscious simulations to revisit the past, interpret the present, consider the counterfactual, and anticipate the future.
---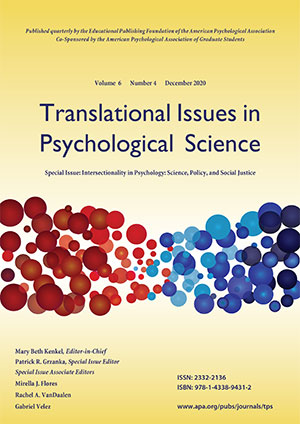 Intersectionality in Psychology

Translational Issues in Psychological Science
December 2020, Vol. 6, No. 4
ISBN: 978-1-4338-9432-9
This issue introduces the topic of intersectionality and situates this social justice-oriented scholarship in the context of the COVID-19 pandemic, the racial justice uprisings of 2020, and ongoing debates about psychologists' role in addressing social problems.
---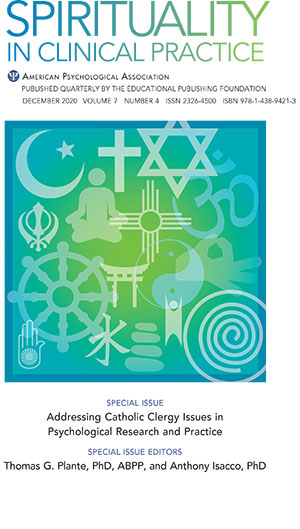 Addressing Catholic Clergy Issues in Psychological Research and Practice

Spirituality in Clinical Practice® (SCP)
December 2020, Vol. 7, No. 4
ISBN: 978-1-4338-9422-0

This issue seeks to assist psychologists and mental health professionals in enhancing their clinical approaches with clergy and generate new research. The articles within the issue offer future directions of research on such topics as positive psychology perspectives about good priests.
---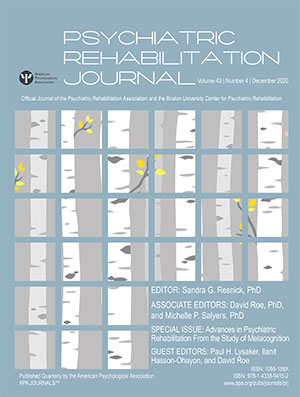 Advances in Psychiatric Rehabilitation From the Study of Metacognition

Psychiatric Rehabilitation Journal (PRJ)
December 2020, Vol. 43, No. 4
ISBN: 978-1-4338-9415-2
e-ISBN: 978-1-4338-9416-9

The authors of this issue seek to illuminate the processes commonly inherent in psychiatric rehabilitation related to sense of self through research using the construct of metacognition.
To view previous special issues available in your APA PsycArticles subscription, please visit:
https://www.apa.org/pubs/journals/special
---
Spotlight on Student Researchers of Color
The APA strategic plan calls for a strong, diverse, and unified psychology that enhances knowledge and improves the human condition. In support of this vision, the APA has partnered with Bowie State University, a historically black university in Maryland, to provide publishing resources for underrepresented students. This series offers a platform for students and recent graduates of historically black colleges and universities to highlight their research projects and share their reasons for pursuing a career in the field.
---
American Psychologist (AMP)

welcomes a new editor in 2021
Harris Cooper, PhD, an emeritus professor of psychology and neuroscience at Duke University, has been named the next editor-in-chief of American Psychologist®, the flagship journal of the American Psychological Association.
Dr. Cooper is enthusiastic about incorporating numerous open science initiatives into American Psychologist (AMP).
Dr. Cooper will serve as incoming editor-in-chief starting Jan. 1, 2021, assuming responsibility for new submissions as Kazak completes work on outstanding articles. He will assume the role of editor-in-chief on Jan. 1, 2022. Learn about his publishing and research expertise.
---
View additional resources to support your




APA PsycArticles subscription.
---
Interested in subscribing to




APA PsycArticles

?