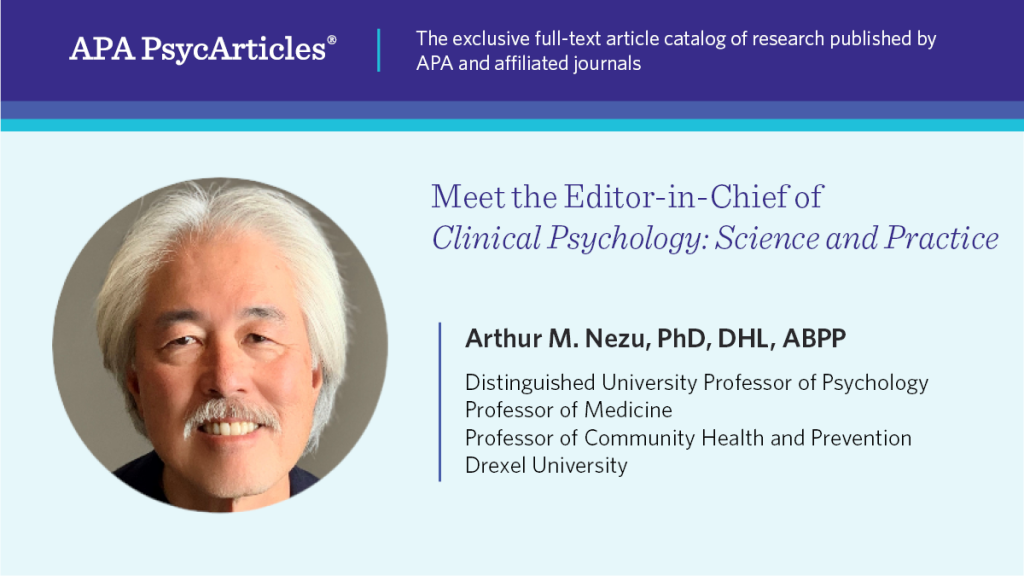 We are excited to add Clinical Psychology: Science and Practice (CP:SP) to the collection of journals available through APA PsycArticles, starting January 2021.
Arthur M. Nezu, Distinguished University Professor of Psychology at Drexel University, and Editor-in-Chief of CP:SP seeks to provide readers with multiple perspectives of areas in clinical psychology.
Dr. Nezu joined us for an exclusive interview to detail his vision for the journal, explain what sets this publication apart from other journals in the field, and provide advice to students and early-career researchers.
Continue reading